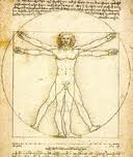 University schooling requires a bachelor's degree. Actual O and P courses are either taken as part of the degree or as additional training thereafter. Training includes courses in anatomy, related pathology, kinesiology, materials science, normal and pathological gait evaluation, fabrication techniques and muscle strength and range-of-motion evaluation.

Following graduation there is a one year resident program during which the practitioner learns application of the coursework under the direction of a certified practitioner.

The final step is a three day exam consisting of oral, written and practical sections.

After certification, practitioners are required to keep up with new concepts and technology. This is accomplished within a branch of ABC (the American Board for Certification in Orthotics, Prosthetics and Pedorthics) that manages continuing education.

For more information on Orthotic and Prosthetic careers click here: http://www.opcareers.org/

Our prosthetists are certified in the following technologies:
Rheo Knee
C-Leg Certified
I Limb
Proprio Foot
Myoelectric prosthesis
Our orthotists are certified in the following advanced technologies:
Providence Nocturnal brace for scoliosis
Charleston Nocturnal brace for scoliosis
Horton Stance Control KAFO
WalkAide AFO
Cranial Remolding Helmet
E-MAG ACTIVE KAFO
SENSOR WALK KAFO
---